NEWSFLASH!
Update: 08-29-2011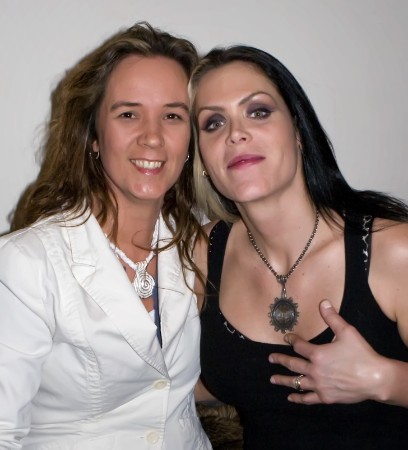 Proudly I am able to mention that Beth Hart was very enthusiastic about the necklace, which had been auctioned for the Cramm foundation (look for more detailed information in the menu under 'Beth Hart'). Therefore, she has requested me to make one more customized piece for herself. Ofcourse I was very pleased to do so. Also this time she was very satisfied about the result. The words 'so beautiful' and 'awesome' were very nice to hear. But especially her remark: 'This is the most rock & roll necklace that I own!' I consider a great compliment.
(for a close up picture, see 'examples')
Update: 03-17-2011
At this moment we are working hard to renew this website and to make all the information available in English and Dutch. New jewellery pieces will be shown when the renewed website will be launched.
Update: 02-23-2011
New jewellery pieces have been made, pictures will soon be placed on this website.
Update: 10-28-2010
The auction is closed, winner of the unique Beth Hart necklace including 2 concert tickets and a meet & greet is: Sylvia Engels. 1005,- euro has been donated to the Cramm Foundation. For more detailed information: check the menu ('Beth Hart').
Update: 06-21-2010
ArtesanosByCynthia is proud to announche an unique campaign in collaboration with the American singer/songwriter Beth Hart. For more detailed information: check the menu ('Beth Hart').